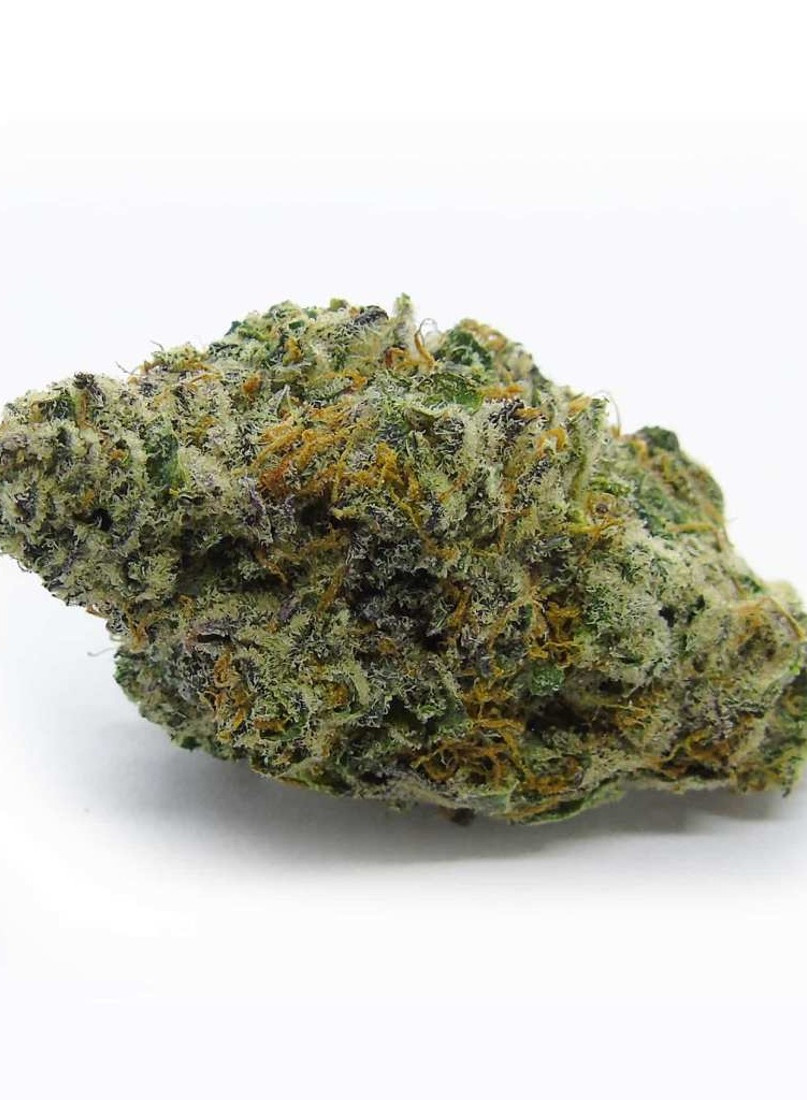 Donkey Butter is a rare indica-dominant hybrid strain that was created by crossing the classic Grease Monkey and Triple OG strains. The name may sound weird, but this bud packs a super savoury pungent flavour and lifted effects that are perfect for any indica lover.
Donkey Butter has a spicy skunky flavour with hints of earthy pine and herbs as you exhale. The aroma is hefty and pungent with a spicy diesel effect that's accented by both rich skunk and rotting pine.
The Donkey Butter high has a euphoric feel that's perfect for evenings when you want to kick back and relax. You'll feel a relaxing lift at the onset of the high that fills you with a light tingly energy and a sense of euphoria. Soon, this effect will fade into a deep peaceful body high that leaves you sleepy, couch-locked, and slightly aroused.
Thanks to these effects and its very high 27% THC level, Donkey Butter is often chosen to treat conditions such as chronic stress, insomnia, chronic pain, migraines or headaches, and nausea. The buds have long tapered olive green nugs with thin amber hairs and a coating of super thick frosty golden crystal trichomes.
Details
Versions
Version
Price
Quantity
Action