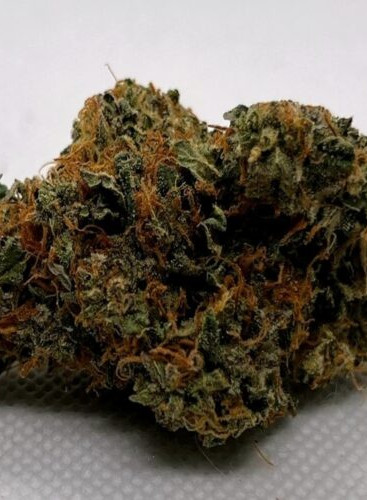 The Lindsay OG is a rare slightly indica-dominant hybrid strain created through crossing the infamous OG Kush with another unknown hybrid strain.
A favorite of hybrid lovers, Lindsay OG packs a full-bodied high that will hit both mind and body with a high level of potency. It starts in the head with a sense of clarity, clearing your mind and filling you with a lifted happiness and ease. As your mind settles into this clear-headed state, a deeply relaxing body high will wash over your physical form, locking you to the couch and leaving you pretty sedated.
Lindsey OG has a classic pungent skunky flavor with a lightly sweet exhale. The aroma is earthy and herbal with a heavy skunky pungent that lingers long after the nugs are burned away. The buds have medium-sized popcorn-shaped dark green nugs with minty leaves, bright orange hairs and a frosty thick coating of golden amber crystal trichomes.
Details
Versions
Version
Price
Quantity
Action