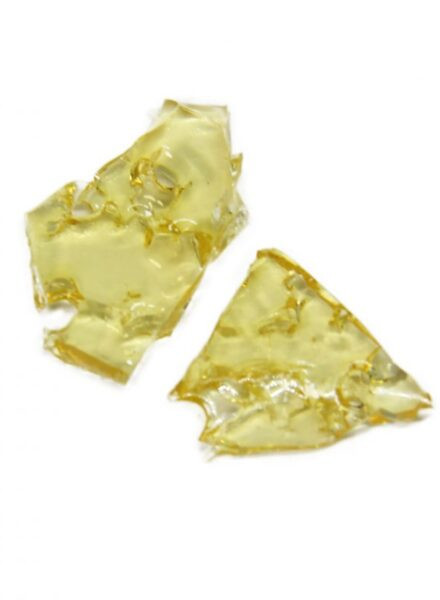 Shatter is a an extraction of cannabinoids from the Cannabis plant using Butane, Propane or Hexane. The result is a much higher potency and glass or "shatter" like consistency once it is in the final stage of extraction.
Sugar Breath is a rare indica dominant hybrid strain created through crossing the infamous Do-Si-Dos and OG Kush Breath strains. Fans of a super delicious flavour look no further – Sugar Breath has everything you've been dreaming of and more. This baby packs a super sweet and spicy vanilla cinnamon cookie flavour into each and every fruity toke. The aroma is of sugary diesel and fragrant florals, all wrapped up with a cinnamon vanilla overtone that is incredibly sweet.
The Sugar Breath high will have you just as hooked as the taste, with long-lasting effects that end in a heavily relaxing couch-lock and pretty sedative peacefulness in both mind and body. You'll feel a cerebral onset that lifts the spirits without causing an increase in your energy level in the slightest. As your mind lifts and drifts into unfocused happiness, your body will begin to drop off into a deeply relaxing couch-locked state that leaves you immovable for hours and hours on end. With these effects and its high 20-26% average THC level, Sugar Breath is often said to be perfect for treating conditions such has chronic pain, muscle spasms or cramps, chronic stress or anxiety and insomnia.
Details
Versions
Version
Price
Quantity
Action