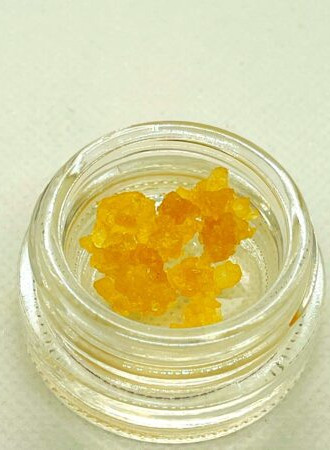 High Terpene Full Spectrum Extraction, better known as HTFSE, are a sensory overload of cannabis molecules. Full spectrum extract begins from a fully dewaxed BHO oil. We then allow the terpenes to separate at room temperature while THCA boulders begin to isolate. After this separation begins, we split the two substances and reintroduce them, amplifying the flavour and character of the product.
Live resin is a type of butane hash oil extracted from fresh cannabis plants that have been frozen immediately after harvest. Cannabis plants, while fresh, contain a different collection of terpenes than cannabis that has undergone a more traditional curing process.
Rockstar is the perfect strain for such a hard-hitting extract. Created through a cross of the popular Rock Bud and Sensi Star strains, The Rockstar high is is characterized by hard-hitting effects without the sedation that typically comes with an indica parent.
You can expect a powerful head high that builds quickly. However, you'll slowly feel a creeping body buzz wash over you that leaves you completely relaxed in every single muscle, leaving you helplessly couch-locked and in a state of pure bliss.
Naturally this sensation is intensified by this potent Live Resin, which packs a serious punch with its 90% THC content. We promise, you won't be disappointed.
Details
Versions
Version
Price
Quantity
Action