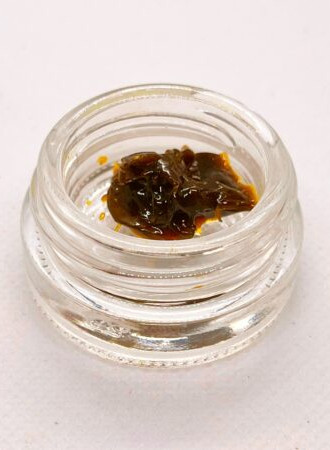 Rosin refers to an extraction process that utilizes a combination of heat and pressure to nearly instantaneously squeeze resinous sap from your initial starting material. The term "rosin" originated as a method of making a product used to create friction with violin bows.
With cannabis, this method is incredibly versatile in that it can either be used with flowers or clean up hash and kief into full-melt hash oil. The result is a translucent, sappy, and sometimes shatter-like product. If executed correctly, rosin can rival the flavour, potency, and yield of other solvent-based extraction products.
Our Kief Rosin is made with the indica-heavy Pink Kush hybrid, a local BC favourite. delivering a potent body high that's very effective as medical treatment. The effects are calming and intensely euphoric, with happiness and a powerful case of the munchies.
Details
Versions
Version
Price
Quantity
Action